We think that the draft bill will be pro­ces­sed very shortly. Hence, a legis­la­tive imp­le­men­ta­tion can be expec­ted in rapid speed. Com­pa­nies should the­re­fore quickly gain an over­view of the pos­si­ble effects of the change and take appro­priate con­ver­sion mea­su­res.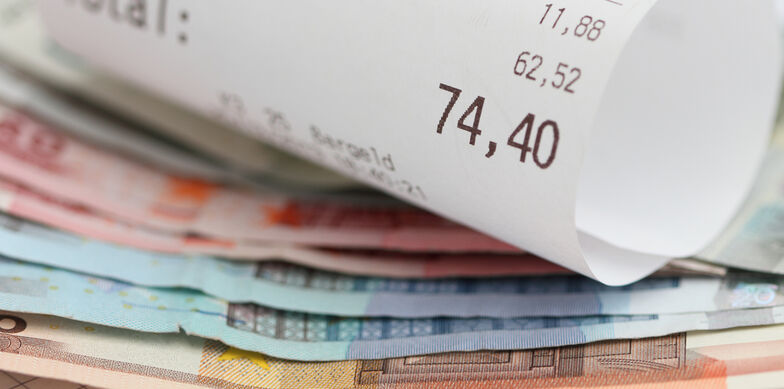 In the fol­lo­wing, we give a first – not con­clu­sive – over­view of important points that need to be con­s­i­de­red when making adjust­ments:
IT
Imp­le­men­ta­tion of the new tax rates on both the input and out­put side (also app­lies to reverse charge tax keys on the input side)
Crea­tion of new con­di­tion and tax rates (for example with SAP)
Crea­tion of new VAT acco­unts with tax auto­ma­tion (other ERP sys­tems)
Change of price lists and mate­rial mas­ter data
Adapta­tion of mer­chan­dise mana­ge­ment and cash regis­ter sys­tems
Inventory and, if necessary, adapta­tion of "intel­li­gent" inter­faces
Inventory and, if necessary, adjust­ment for indi­vi­dual data pro­ces­sing (Excel) and repor­ting sys­tems
Invoi­cing
Prin­ciple: The date of per­for­mance of the ser­vice is deci­sive for the app­lica­ble VAT rate.
Invoices issued in July with per­for­mance date in June are still to be invoiced at the curr­ently app­lica­ble VAT rate.
For recur­ring sup­p­lies of goods, the date of the respec­tive sup­ply of goods is deci­sive for deter­mi­ning the VAT rate (June 30, 2020: 19 %; July 1, 2020: 16 %; January 1, 2021: 19 %).
Spe­cial regu­la­ti­ons have to be obser­ved for sup­p­lies of elec­tri­city, gas, heat, cold and water: These are only con­s­i­de­red to be exe­cu­ted at the end of the respec­tive meter rea­ding period.
Adjust­ment requi­re­ment for per­ma­nent invoices and con­tracts ser­ving as invoices (espe­cially for ren­tal and lea­sing con­tracts)
Per­ma­nent ser­vices (recur­ring ser­vices): Iden­ti­fi­ca­tion of the point in time when the ser­vice is pro­vi­ded (suc­ces­si­vely or at the end of the ser­vice period)
Con­tracts for work: Exa­mi­na­tion of the con­di­ti­ons for the agree­ment of par­tial ser­vices
Long-term con­tracts: Com­p­li­ance with § 29 UStG (Ger­man Value Added Tax Act) (civil law com­pen­sa­tion claim)
Adjust­ment requi­re­ment for down pay­ment invoices: At the time of rece­ipt, a dif­fe­rent VAT rate may have to be app­lied than when the ser­vice is per­for­med.
Final acco­unts: If necessary, the valid VAT rate at the time of ser­vice exe­cu­tion is app­lied to the total amo­unt, even if the hig­her VAT rate was invoiced at the time of down pay­ment.
Iden­ti­fi­ca­tion whe­ther the invoice is based on a gross or net price agree­ment
Will the VAT rate reduc­tion be pas­sed on to end con­su­mers or will it inc­rease pro­fit (net price inc­rease)?
Review of con­tracts con­clu­ded in the past with regard to a price adjust­ment clause in rela­tion to VAT
Sub­se­qu­ent change in the tax base: VAT rate app­lica­ble at the time the ori­gi­nal ser­vice was per­for­med
Spe­cial rules for annual bonu­ses, annual refunds and loy­alty dis­co­unts (allo­ca­tion and exchange of docu­ments requi­red)
Hand­ling of the issue and red­emp­tion of vou­chers (single-pur­pose vs. multi-pur­pose vou­chers)
Spe­cial rules for the taxa­tion accor­ding to col­lec­ted fees
Change in VAT rate also affects intra-Com­munity acqui­si­ti­ons and the purchase of ser­vices from for­eign com­pa­nies in reverse charge pro­ce­dure
Input VAT Deduc­tion
Inc­rea­sed audi­ting of invoices with regard to tax point and VAT rate
No (full) deduc­tion of input VAT, if the VAT amo­unt inclu­ded in purchase invoices is too high
Since the necessary IT adapta­tion of acco­un­ting sys­tems, bil­ling pro­grams, mer­chan­dise mana­ge­ment and cash regis­ter sys­tems must be car­ried out at short notice and there are many ques­ti­ons regar­ding imp­le­men­ta­tion, we are available for all ques­ti­ons.