On Sep­tem­ber 21, 2016, the Federal Govern­ment adop­ted the draft of a law sub­mit­ted by the Federal Mini­s­try for Justice and Con­su­mer Pro­tec­tion to streng­t­hen non­fi­nan­cial repor­ting by com­pa­nies in their Mana­ge­ment Reports and Group Mana­ge­ment Reports (the CSR Direc­tive Trans­po­si­tion Act). Through this draft law, the Federal Govern­ment will trans­pose Direc­tive 2014/95/EU of the Euro­pean Par­lia­ment (the "CSR Direc­tive") into domestic law, as this must occur by Decem­ber 6, 2016.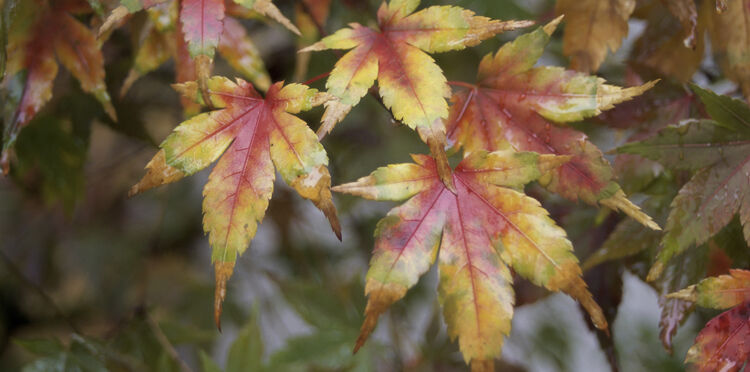 The new Act app­lies to cer­tain large com­pa­nies (parti­cu­larly lis­ted ones), finan­cial insti­tu­ti­ons and insurance com­pa­nies that emp­loy more than 500 people and have reve­nues in excess of €40 mil­lion or total assets in excess of €20 mil­lion. CSR stands for Cor­po­rate Social Res­pon­si­bi­lity, i.e., com­pa­nies' res­pon­si­bi­lity with respect to the effects of their acti­vi­ties on society. The Act indi­ca­tes what non­fi­nan­cial infor­ma­tion com­pa­nies must report. The first requi­re­ment is that com­pa­nies must give share­hol­ders and sta­ke­hol­ders insights into their mana­ge­ment stra­tegy. Com­pa­nies are also requi­red to pro­vide infor­ma­tion about eco­lo­gi­cal, social and emp­loyee-rela­ted risks and con­se­qu­en­ces, as well as con­firm their com­mit­ment to human rights. Finally, they must also dis­c­lose infor­ma­tion on their posi­tion on cor­rup­tion and bri­bery and their efforts to fight these illi­cit practi­ces.
There are not many sig­ni­fi­cant sur­pri­ses in com­pa­ri­son with the prior draft, as was to be expec­ted. But two chan­ges are worth poin­ting out: First, an audit of the dis­c­lo­su­res in the non­fi­nan­cial decla­ra­tion or sepa­rate non­fi­nan­cial report by the exter­nal audi­tors is still not requi­red but can be per­for­med vol­un­ta­rily. If a vol­un­tary audit is con­duc­ted, the cur­rent ver­sion of the draft law requi­res the com­pany sim­ply to pub­lish the audit report. The prior draft had requi­red pub­li­ca­tion of the ent­ire audit report, but this led to criti­cism in view of the pub­li­ca­tion requi­re­ments in connec­tion finan­cial sta­te­ment audits. Second, the new draft pro­vi­des the pos­si­bi­lity in § 289 b (1) HGB-E of refer­ring to non­fi­nan­cial dis­c­lo­su­res at ano­ther place in the Mana­ge­ment Report if the non­fi­nan­cial decla­ra­tion is a sepa­rate chap­ter in the Mana­ge­ment Report. This is in order to avoid dou­ble repor­ting obli­ga­ti­ons, parti­cu­larly with respect to non­fi­nan­cial per­for­mance indi­ca­tors.
This infor­ma­tion is valuable not only for share­hol­ders and sta­ke­hol­ders, but also for the com­pa­nies them­sel­ves. Howe­ver, critics still point out that gathe­ring and eva­lua­ting this infor­ma­tion is enor­mously time-con­su­ming and also ext­re­mely expen­sive.
Unfort­u­na­tely, the vast majo­rity of com­pa­nies are not pre­pa­red for the future infor­ma­tion gathe­ring and inter­nal repor­ting requi­re­ments. Some com­pa­nies are now in the pre­pa­ra­tion phase, while others do not even have the topic on their agenda.
But there is not much time left, because the new regu­la­ti­ons will apply star­ting in January 2017. Mana­ge­ment should the­re­fore make arran­ge­ments right away so that they can com­ply with the repor­ting requi­re­ments in the coming year. Crea­ting the repor­ting struc­tu­res in the com­pany is very time con­su­ming and should the­re­fore be com­men­ced as soon as pos­si­ble because much of the infor­ma­tion that will have to be repor­ted begin­ning in 2017 is not even being col­lec­ted yet. More­o­ver, in some areas it is still unc­lear how best to meet the repor­ting obli­ga­ti­ons (e.g., in the fields of cor­rup­tion and money laun­de­ring). And for com­pa­nies with many for­eign sub­si­dia­ries, the crea­tion of the necessary repor­ting struc­tu­res may require sig­ni­fi­cant adjust­ments because many figu­res that are not yet col­lec­ted by the indi­vi­dual com­pa­nies will now have to be obtai­ned.
Com­pa­nies must also deve­lops plans for how they want to pro­gress in the areas that must be repor­ted. For example, com­pa­nies that report on their energy con­sump­tion must also describe their stra­te­gic goals in this area. They must exp­lain how much they want to dec­rease their energy con­sump­tion by, how long it will take them to do so, and how they intend to meet this goal.
These com­pa­nies do not have much time left to pre­pare for the repor­ting obli­ga­ti­ons. There is no tran­si­tio­nal period: in other words, com­pa­nies that don't take advan­tage of the time now could have a hard time wri­ting the report at the end of 2017. The moral of the story is that the soo­ner com­pa­nies address this issue, the fewer pro­b­lems they will have when it comes time to write the report.