From June 8, 2017 to June 10, 2017, wor­king along with DHPG, we had the plea­sure of wel­co­ming nume­rous parti­ci­pants from Nexia firms to the 2017 Nexia Inter­na­tio­nal Tax Con­fe­rence 2017 at Ebner Stolz in Cologne. We asked Mr. Franz Mel­ler, an audi­tor and tax con­sul­tant who was one of the part­ners in charge of the event at Ebner Stolz in Cologne, to give us a sum­mary.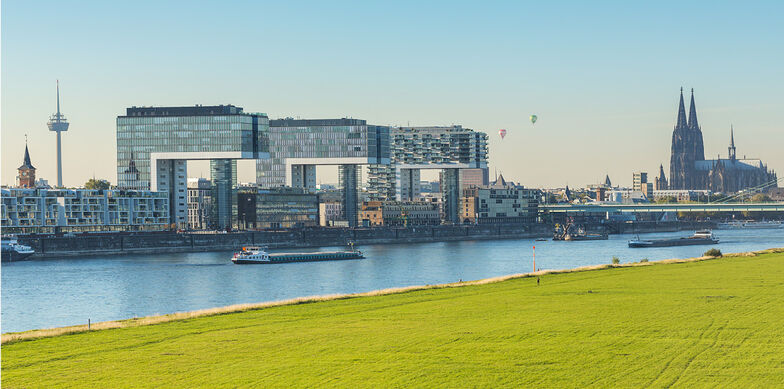 Nexia visits Ger­many. How many parti­ci­pants did you wel­come to Cologne? Which coun­try sent the most parti­ci­pants and where was the smal­lest for­eign dele­ga­tion from?

We wel­co­med 138 dele­ga­tes from 31 coun­tries to Cologne. The lar­gest dele­ga­tion came from Ger­many, which is cer­tainly attri­bu­ta­ble to the fact that the event was held in Cologne. There were also large dele­ga­ti­ons from the Uni­ted King­dom, the Uni­ted Sta­tes, Swit­zer­land and France. The smal­lest for­eign dele­ga­ti­ons, with one parti­ci­pant each, came from Fin­land, Hong Kong, Japan, Mexico and Malta.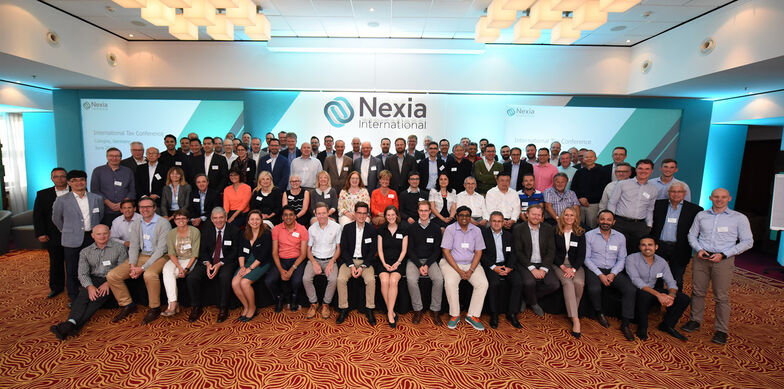 How is the venue for the event cho­sen? Is it simi­lar to the Olym­pic Games or the World Cup?

As a rule, a city in which Nexia has a mem­ber firm is selec­ted as the venue. It is important for all con­tin­ents to take turns hos­ting the event. It is also important for the venue to be easy to get to since many parti­ci­pants come from far away. So the com­pa­ri­son with the Olym­pic Games or the World Cup is exactly right.
Where has the Nexia Tax Con­fe­rence been held in the past, and how has the atten­dance chan­ged?

The pre­vious Tax Con­fe­rence was held in Bos­ton, and the next one will be held in Toronto in 2018. Overall there has been a steady inc­rease in the num­ber of people atten­ding these con­fe­ren­ces: the atten­dance in Cologne was the hig­hest ever for an inter­na­tio­nal tax con­fe­rence. This shows us that the con­fe­ren­ces are giving Nexia mem­bers what they need and want from an inter­na­tio­nal mee­ting.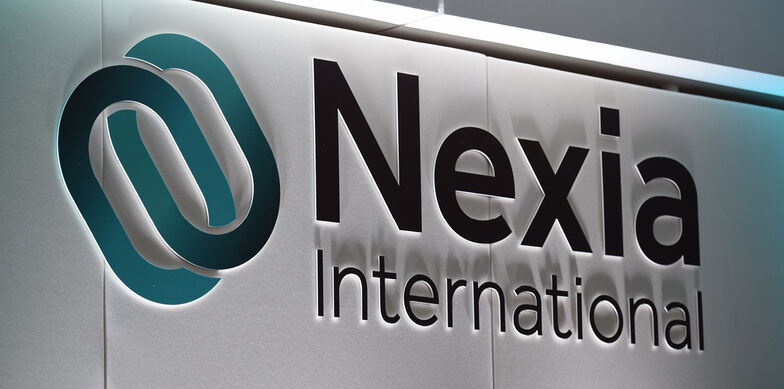 What sorts of expec­ta­ti­ons does the orga­ni­zer of the Nexia Tax Con­fe­rence have of this event?

The orga­ni­zer (the Inter­na­tio­nal Tax Com­mit­tee), which is made up of nine mem­bers, has two important goals for the Inter­na­tio­nal Tax Con­fe­rence. First, it offers an ideal oppor­tunity for pro­fes­sio­nal dis­cus­si­ons by inter­na­tio­nal tax experts at the hig­hest level. Inter­na­tio­nal tax issues and struc­tu­ring are beco­ming inc­rea­sin­gly sig­ni­fi­cant for our cli­ents. This means that it is essen­tial for us to keep on top of tax-rela­ted deve­lop­ments in other coun­tries, and that brings me to the second point: the event allows us to get to know our fel­low Nexia mem­bers in per­son and dis­cuss tax issues with them. I believe that hol­ding these per­so­nal dis­cus­si­ons and get­ting to know our Nexia part­ners are parti­cu­larly important and even indi­s­pensa­ble for our own work in the field of inter­na­tio­nal taxa­tion. The Inter­na­tio­nal Tax Con­fe­rence, which also inclu­des addi­tio­nal mee­tings on spe­cial topics, offers the ideal plat­form for this.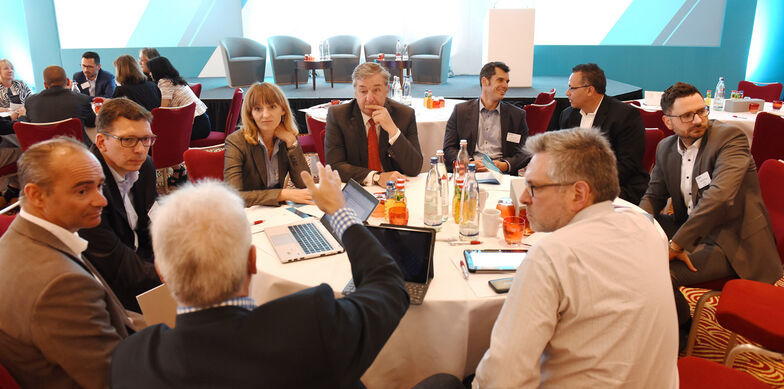 In addi­tion to the coope­ra­tion with EMEA Tax Group, the Con­fe­rence is also about hot topics in cross-bor­der taxa­tion. These topics inclu­ded: How do indi­vi­dual coun­tries deal with pass-through legal forms? What is the best way to struc­ture cross-bor­der taxa­tion of artists and ath­le­tes? What deve­lop­ments are in the offing in the tax arena in the various coun­tries? And in parti­cu­lar: what will be the tax con­se­qu­en­ces of Bre­xit and the Trump Admi­ni­s­t­ra­tion in the Uni­ted Sta­tes? What were your per­so­nal high­lights?

So many topics were dis­cus­sed that it's hard for me to choose a spe­cial high­light. The dis­cus­si­ons on pass-through legal forms and the ext­re­mely dif­fe­rent ways they are trea­ted in dif­fe­rent coun­tries were parti­cu­larly intense. The upda­tes we recei­ved from the indi­vi­dual mem­ber coun­tries will be ext­re­mely help­ful for our day-to-way work. I espe­cially liked the pre­sen­ta­tion by Dr. Stef­fen Neu­mann, the head of the Tax Divi­sion in the Finance Mini­s­try of North Rhine West­pha­lia, who spoke on cur­rent trends in tax law in North Rhine West­pha­lia and in Ger­many. Parti­ci­pants lear­ned first-hand what to expect in tax law in Ger­many in the future. With all the com­plex topics, it is important not to for­get the mul­tiple oppor­tuni­ties for per­so­nal dis­cus­si­ons with other Nexia mem­bers. For example, we spent a plea­sant eve­ning at a Cologne bre­wery, where we trea­ted our guests to Cologne spe­cial­ties and a glass or two of the local Kölsch beer, so that they could get to know more about the cul­ture and way of life in Cologne.
In nume­rous in-depth mee­tings, the experts dis­cus­sed topics such as real estate, trans­fer pri­cing, emp­loyee relo­ca­tion and sales tax. Which topic does Ebner Stolz see as the focal point of the coope­ra­tion?

The main topics have already been men­tio­ned. Inter­na­tio­nal trans­fer pri­cing, sales tax, inter­na­tio­nal exchange of ser­vices, and glo­bal mobi­lity tax ser­vices are an inte­gral part of our day-to-day life. I would also add the topic of inter­na­tio­nal tax struc­tu­ring, when it comes to set­ting up inter­na­tio­nal groups of com­pa­nies in a tax-opti­mi­zed man­ner. Ebner Stolz regu­larly holds pro­mi­nent posi­ti­ons on the com­mit­tees, and there are also lively dis­cus­si­ons with inter­na­tio­nal part­ners out­side tax con­fe­ren­ces, such as on the topic of sales tax, on which we are hol­ding parti­cu­larly inten­sive dis­cus­si­ons; Nexia sales tax spe­cia­lists even parti­ci­pate in our inter­nal Ebner Stolz sales tax mee­tings.
What were the results of the con­fe­rence? How will they spe­ci­fi­cally bene­fit our cli­ents?

It was important for us to hear detai­led pre­sen­ta­ti­ons on how the key issues at the con­fe­rence are hand­led in other coun­tries. This is essen­tial for our inter­na­tio­nal tax con­sul­ting. The deci­sive fac­tor here is that the dis­cus­si­ons with our Nexia part­ners result in con­c­rete recom­men­da­ti­ons for struc­tu­ring in other coun­tries, which we can pass on to our cli­ents. For example, I per­so­nally dis­cus­sed a struc­tu­ring case invol­ving the orga­niza­tion of a part­nership in the Uni­ted Sta­tes with our US part­ners, who pro­vi­ded me with valuable struc­tu­ring infor­ma­tion, that we will imme­dia­tely imp­le­ment as we design the struc­ture to be used. This ensu­res that our cli­ents receive top-notch advice, both in Ger­many and abroad.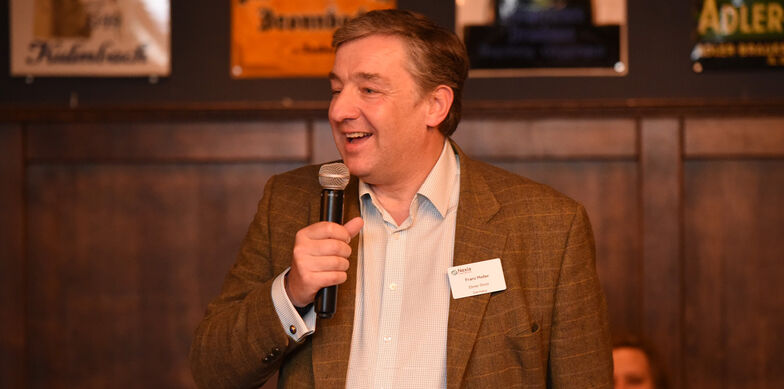 How would you sum up the Nexia Tax Con­fe­rence?

I can only say that it was a highly suc­cess­ful con­fe­rence. The num­ber of parti­ci­pants, the atmos­phere, per­so­nal dis­cus­si­ons and pro­fes­sio­nal pre­sen­ta­ti­ons defini­tely met our expec­ta­ti­ons. Above all we gathe­red all sorts of infor­ma­tion that we can imme­dia­tely use to assist our cli­ents. And last but not least, it was a lot of fun to host our Nexia col­lea­gues in Cologne.