Fringe bene­fits include all sorts of dif­fe­rent things, from free bevera­ges and snacks, well­ness oppor­tuni­ties, free child care, and even stock option plans and reti­re­ment bene­fits.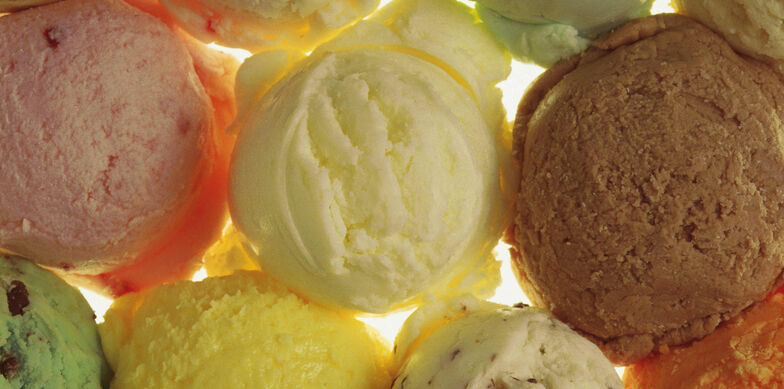 Not only do fringe bene­fits help com­pa­nies attract and retain emp­loyees, but they also have a posi­tive side effect: they can eit­her be gran­ted tax-free or are sub­ject to a rela­ti­vely lower income tax, while being exempt from social secu­rity. This can often result in lower costs for emp­loy­ers than if they offe­red emp­loyees a hig­her gross salary so that emp­loyees could fund these bene­fits from their net wages.
Parti­cu­larly when the com­pany is loca­ted far away from a city, an onsite cafe­te­ria can be parti­cu­larly attrac­tive. Alt­hough the bene­fit resul­ting from free or low-cost meals at the com­pany's cafe­te­ria or the issu­ance of meal vou­chers is sub­ject to income tax and social secu­rity, as a rule it is only taxed at the offi­cial value of in-kind bene­fits. If this bene­fit is pro­vi­ded in addi­tion to the salary, the emp­loyer can also tax it at a flat 25% income tax rate plus soli­da­rity surch­arge and church tax, lea­ving it exempt from social secu­rity.
The emp­loyer can also apply a flat rate tax to an allo­wance for the emp­loyee's tra­vel to and from work, but this flat rate is limi­ted to 15%, eit­her up to the amo­unt of the com­mu­ting allo­wance or up to the actual costs if pub­lic trans­port is used. This flat-rate taxa­tion also means that the allo­wance is not sub­ject to social secu­rity.
As always, emp­loyees parti­cu­larly app­re­ciate being pro­vi­ded with a com­pany car. This bene­fit is sub­ject to income tax and social secu­rity, but various cal­cu­la­ti­ons have shown that it can be less expen­sive for the emp­loyer to pro­vide emp­loyees with a com­pany car for their per­so­nal use. Other­wise emp­loy­ers would have to inc­rease sala­ries for emp­loyees to pay for their own per­so­nal auto­mo­bi­les.
A parti­cu­larly use­ful way to encou­rage emp­loyee loy­alty is a stock option plan. Emp­loyees are gran­ted opti­ons to buy sha­res in the emp­loyer's com­pany on advan­ta­geous terms at a future point in time or over a period of time. What makes this parti­cu­larly attrac­tive: The pro­s­pect of inves­ting in the com­pany and its suc­cess inc­rea­ses the emp­loyee's com­mit­ment and his wil­ling­ness to work hard. There are also tax bene­fits when the sha­res are purcha­sed, because the gain in the amo­unt of the dif­fe­rence bet­ween the mar­ket price of the invest­ment and the amo­unt paid by the tax­payer is not taxed until the option is exer­ci­sed (when the emp­loyee obta­ins the power to dis­pose of the share). Under cer­tain con­di­ti­ons the maxi­mum income tax and social secu­rity exemp­ti­ons can be taken into acco­unt. Stock option plans can also be struc­tu­red in many dif­fe­rent ways, so that the indi­vi­dual needs of the emp­loyer and the emp­loyees are con­s­i­de­red.
Finally, it is clear that even young emp­loyees begin thin­king about secu­rity for their old age and asking about reti­re­ment bene­fits. They often assert their sta­tutory right to a com­pany pen­sion plan through defer­red com­pen­sa­tion. Com­pany pen­sion plans are attrac­tive to emp­loyees because the amo­unts paid by the emp­loyer to estab­lish them are to a cer­tain extent exempt from income tax and social secu­rity. Alt­hough emp­loyees must pay taxes on reti­re­ment bene­fits once they retire, they are often then sub­ject to a much lower per­so­nal income tax rate than during their wor­king life. This can pro­vide emp­loyees not only with secu­rity in their old age, but also a real tax advan­tage.
Whe­ther an emp­loyer should offer fringe bene­fits in order to attract and retain qua­li­fied emp­loyees, and if so, which bene­fits to offer, is not a mat­ter of having the lar­gest num­ber of pos­si­ble bene­fits available. It is more important for the bene­fits to be custo­mi­zed to the emp­loyees' per­so­nal and pro­fes­sio­nal needs and let them know that they are valued by the com­pany, while also giving them finan­cial added value.