Underage wor­kers are exempt from the sta­tutory mini­mum wage unless they have com­p­le­ted their voca­tio­nal trai­ning; redu­ced rates apply to vol­un­tary posi­ti­ons. Trainees are not requi­red to be paid a mini­mum wage. Howe­ver, not only full-time and part-time emp­loyees are entit­led to the mini­mum wage, but so are tem­porary wor­kers, mar­gi­nal part-time wor­kers, sea­so­nal wor­kers and - with a few excep­ti­ons - interns. This means that not just a few indu­s­tries are affec­ted by the sta­tutory mini­mum wage - almost every com­pany is.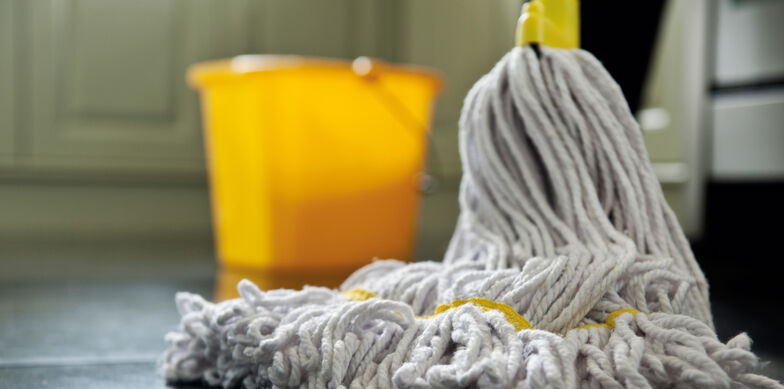 And the new law doesn't just require emp­loy­ers to pay a mini­mum wage. It also estab­lis­hes a series of other requi­re­ments, such as when wages and sala­ries must be paid, namely no later than the last ban­king day of the month fol­lo­wing the period in which the work was per­for­med, alt­hough where emp­loy­ment agree­ments pro­vide for ear­lier pay­ment, they obviously take pre­ce­dence.
Only pro­per times­heet sys­tems that have been agreed to in wri­ting enjoy cer­tain pro­tec­tion. They remain per­mis­si­ble such that the com­pen­sa­tion of overtime may to a cer­tain extent be post­po­ned by making an entry in the times­heet.
But that is not the only rea­son why the emp­loyer's self-moni­to­ring is time-con­su­ming. If, for example, the emp­loy­ment agree­ment pro­vi­des for a fixed wage of less than €8.50 per hour, then an ana­ly­sis must be per­for­med to deter­mine whe­ther the mini­mum wage is rea­ched by adding other wage com­pon­ents to the hourly rate.
Lump-sum wage agree­ments, such as in the form of a monthly salary, are even more com­plex to eva­luate. If the monthly salary is not cle­arly hig­her than the mini­mum wage, care must be taken, parti­cu­larly in cases where emp­loyees work varia­ble hours. In many cases it will not be pos­si­ble to avoid sha­dow cal­cu­la­ti­ons on the basis of the mini­mum wage, which will result in inc­rea­sed admi­ni­s­t­ra­tive expense. This app­lies parti­cu­larly to tem­porary emp­loyees, but also to emp­loyees with a rela­ti­vely low base salary and fre­qu­ent overtime.
The cur­rent dis­cus­sion of the mini­mum wage record-kee­ping requi­re­ments must be seen against this back­drop. In cer­tain indu­s­tries records of the actual work per­for­med must be kept for all emp­loyees who receive a monthly salary of up to €2,958. These include the con­struc­tion indu­s­try, hotels and restau­rants and the tru­cking and rela­ted logistics indu­s­try.
The repor­ting obli­ga­ti­ons apply to all emp­loy­ers with respect to their mar­gi­nal part-time wor­kers and their short-term emp­loyees. In all of these cases the begin­ning, end and dura­tion of the daily wor­king time must be recor­ded wit­hin a week after the work is per­for­med and the records must be kept for at least two years.
There are rea­sons to pay close atten­tion to mar­gi­nal part-time emp­loy­ment rela­ti­onships any­way. These often involve wor­king times of around 15 hours a week. That results in 60 to 65 hours wor­ked per month; mul­ti­p­lied by the mini­mum wage, a gross amo­unt of €510 to €552.50 would have to be paid, i.e., more than the €450 limit for mar­gi­nal part-time work. If the emp­loyee demands to be paid the mini­mum wage, then not only must the emp­loyer pay the dif­fe­rence in arrears, but the emp­loy­ment rela­ti­onship retroac­ti­vely loses its sta­tus as mar­gi­nal. Back taxes and social secu­rity pay­ments will have to be paid, most of them by the emp­loyer.
Given the limit on mar­gi­nal part-time emp­loy­ment, an emp­loyee enga­ged in mar­gi­nal part-time work should now not work more than around 52.9 hours per month. The wor­king hours pro­vi­si­ons of exis­ting emp­loy­ment agree­ments with per­sons enga­ged in mar­gi­nal part-time emp­loy­ment should be revie­wed, along with any pro­vi­si­ons regar­ding overtime.
Finally, a deci­sion to out­source indi­vi­dual tasks to sub­con­trac­tors is not wit­hout its pro­b­lems. For example, the emp­loyer can be requi­red to pay the mini­mum wage by the emp­loyee of its sub­con­trac­tor if the sub­con­trac­tor fails to meet this obli­ga­tion. Alt­hough the emp­loyer in such situa­ti­ons has a claim against the sub­con­trac­tor, there are bound to be costly dis­pu­tes and if the sub­con­trac­tor beco­mes insol­vent, the claim will ulti­ma­tely be worth­less.
The bot­tom line is this: Every com­pany - and also every asso­cia­tion and pri­vate indi­vi­dual with emp­loyees - must review their com­p­li­ance with the mini­mum wage requi­re­ments. Vio­la­ti­ons can result not only in back-pay obli­ga­ti­ons, but in many cases con­sti­tute admi­ni­s­t­ra­tive offen­ses sub­ject to sig­ni­fi­cant mone­tary penal­ties. It is also pos­si­ble that vio­la­tors will be exclu­ded from parti­ci­pa­tion in pub­lic ten­ders. And that is some­t­hing eve­r­yone wants to avoid.
Michael Huth, Attor­ney and Spe­cia­list Attor­ney for Labor Law at Ebner Stolz in Ham­burg