The idea is that pro­fits should inc­rea­sin­gly be taxed where the eco­no­mic acti­vity actually takes place. The OECD has iden­ti­fied the key issues in a total of 15 main areas to be addres­sed, which it terms "ac­ti­ons."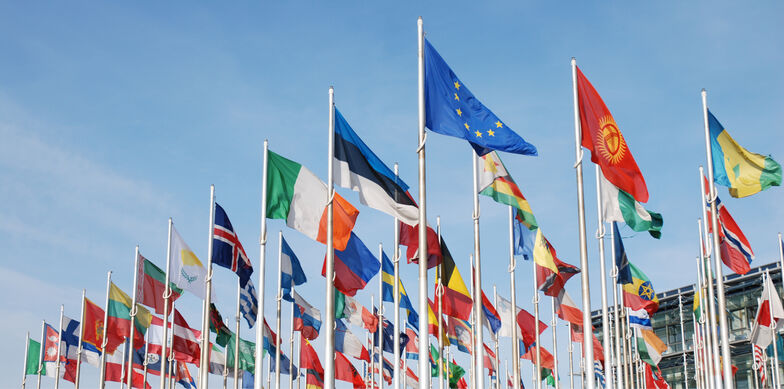 To date, 44 coun­tries acco­un­ting for some 90% of glo­bal out­put have sig­ned on to the BEPS pro­ject. In addi­tion to the OECD mem­ber sta­tes, their ranks include major emer­ging eco­no­mies such as China, India, Bra­zil, and Rus­sia. The OECD has already pub­lis­hed reports on seven of the 15 total action items, and these have been una­ni­mously embra­ced by the parti­ci­pa­ting coun­tries. Reports and recom­men­da­ti­ons on the remai­ning acti­ons are expec­ted to be com­p­le­ted by the end of 2015.
In parti­cu­lar, the effort to intro­duce coun­try-by-coun­try repor­ting, the rules on hybrid mis­match arran­ge­ments, and the anti­ci­pa­ted expan­sion of the defini­tion of what con­sti­tu­tes a per­ma­nent estab­lish­ment will be of practi­cal rele­vance for Ger­man com­pa­nies doing busi­ness inter­na­tio­nally.
Coun­try-by-coun­try (CbC) repor­ting is an effort by tax aut­ho­ri­ties in various coun­tries to obtain much more infor­ma­tion than before about the busi­ness rela­ti­onships of mul­ti­na­tio­nal enter­pri­ses in each coun­try. The key data here con­cerns the dis­tri­bu­tion of pro­fits, taxes, emp­loyees and the func­ti­ons they carry out in indi­vi­dual coun­tries, along with infor­ma­tion about an enter­prise's capi­tal and assets. The requi­red infor­ma­tion for CbC repor­ting can gene­rally be deri­ved from the exis­ting repor­ting pro­ces­ses in place at com­pa­nies or in cor­po­rate groups. The com­pa­nies affec­ted by this rule must allow suf­fi­ci­ent time to deter­mine the extent to which the requi­red data is actually available. More­o­ver, the data must be recon­ci­led with exis­ting trans­fer pri­cing docu­men­ta­tion to avoid incon­sis­ten­cies.
There are already noti­ceable signs in Ger­many that cer­tain BEPS topics have caught the atten­tion of federal law­ma­kers. Ger­man tax law already inclu­des rules on hybrid mis­match arran­ge­ments that exp­loit (legal) tax advan­ta­ges ari­sing from dif­fe­ren­ces in the tax regi­mes of various coun­tries. These will be spel­led out in grea­ter detail this year. The OECD aims to pre­vent dou­ble non-taxa­tion or dou­ble deduc­ti­ons of busi­ness expen­ses in two coun­tries by using lin­king rules to make taxa­tion in one coun­try depen­dent on the tax tre­at­ment of the tran­sac­tion in the other coun­try. As a rule, busi­ness expen­ses asso­cia­ted with a hybrid finan­cial instru­ment will then no lon­ger be deduc­ti­ble in the source coun­try if the cor­res­pon­ding income is not repor­ted for tax pur­po­ses by the reci­pi­ent of the pay­ment in the other state. Iden­ti­fying and docu­men­ting these cases will sub­stan­tially inc­rease the effort requi­red to cal­cu­late and declare taxes.
The coun­try in which a per­ma­nent estab­lish­ment is loca­ted gene­rally has the right to tax the pro­fits gene­ra­ted by that per­ma­nent estab­lish­ment. In most cases, the state in which the parent com­pany is loca­ted exempts from tax the pro­fits gene­ra­ted by the per­ma­nent estab­lish­ment. This is the approach taken by many cur­rent dou­ble taxa­tion trea­ties based on the OECD Model Con­ven­tion. Now, the OECD is wor­king on ways to pre­vent the arti­fi­cial avo­i­dance of per­ma­nent estab­lish­ment sta­tus. In the cur­rent dis­cus­sion draft dated October 31, 2014, the OECD favors expan­ding the defini­tion of a per­ma­nent estab­lish­ment. It also calls for nar­ro­wing the set of cir­cum­stan­ces allo­wing for excep­ti­ons. If this view is in fact accep­ted by the coun­tries parti­ci­pa­ting in the Action Plan on BEPS and finds its way into the wor­ding of indi­vi­dual dou­ble taxa­tion trea­ties, then busi­ness acti­vity abroad would be clas­si­fied as a per­ma­nent estab­lish­ment more fre­qu­ently than before. Com­pa­nies that con­duct their busi­ness abroad through inde­pen­dent rep­re­sen­ta­ti­ves or using com­mis­sion struc­tu­res would be parti­cu­larly affec­ted.
If the OECD rules are trans­po­sed into natio­nal law, there is also a risk that Ger­man law­ma­kers would be inte­res­ted prin­ci­pally in one-time domestic taxa­tion or even in adding a new tax base. The most recent foray into this ter­ritory here in Ger­many was made by the Bun­des­rat in the 2015 Annual Tax Act, which con­ta­ins a pro­hi­bi­tion on deduc­ting busi­ness expen­ses that, as wor­ded, goes far beyond what is sug­ge­s­ted by the OECD. This rule has not (yet) been appro­ved by the federal govern­ment. Howe­ver, the dis­cus­sion during the legis­la­tive pro­cess indi­ca­tes that BEPS is already a high prio­rity among the law­ma­kers deci­ding tax policy in Ber­lin. As early as 2013, Ger­many's legis­la­tive branch pres­sed ahead with spe­ci­fic mea­su­res in the same vein as the OECD's recom­men­da­ti­ons - alt­hough not yet under the offi­cial ban­ner of BEPS - such as making the recogni­tion of los­ses wit­hin a domestic con­so­li­da­ted tax group depen­dent on the loss not redu­cing taxes abroad. In view of the inter­na­tio­nal nego­tia­ti­ons con­ti­nuing at full steam, addi­tio­nal moves such as this can be expec­ted shortly.