At pre­sent, the eco­no­mic deve­lop­ment is rather uncer­tain for com­pa­nies. The eco­no­mic out­look has become gloo­mier world­wide. The trade dis­pute with the USA is smol­de­ring. The con­se­qu­en­ces of the Bre­xit are still uncer­tain. It is also impos­si­ble to pre­dict what con­se­qu­en­ces the spread of the coro­na­vi­rus will have on the glo­bal eco­nomy. There are also sys­te­mic deve­lop­ments. Digi­tiza­tion is having a deep impact on the busi­ness models of com­pa­nies. Banks are beco­ming more cau­tious and rating agen­cies expect more insol­ven­cies. How must mana­ging direc­tors behave in the cur­rent environ­ment?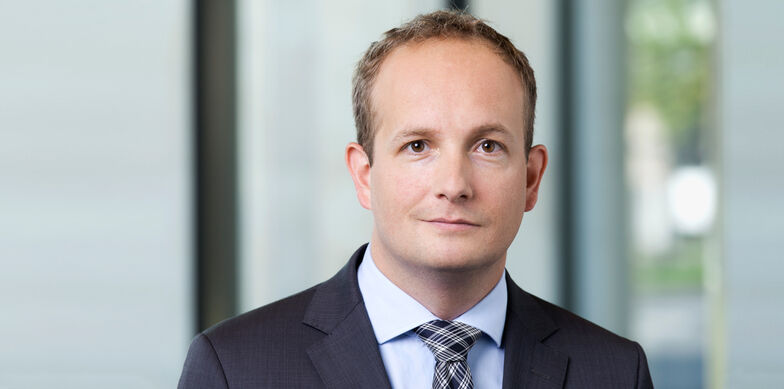 The basic prin­ciple is that mana­ging direc­tors must set the right course early on to pre­vent an acute cri­sis. Com­pa­nies always find them­sel­ves in dif­fi­cult waters when they fail to recog­nize chan­ges in the mar­ket or indu­s­try or recog­nize them too late. Cor­po­rate lea­ders must the­re­fore con­stantly and far­sigh­tedly put the busi­ness model to the test. This is the duty of care of a pru­dent busi­ness­man. They should iden­tify and res­pond to trends in the indu­s­try, such as in the areas of elec­tro­mo­bi­lity, the deve­lop­ment towards a plat­form eco­nomy, cli­mate pro­tec­tion and sus­taina­bi­lity. If such deve­lop­ments are "overs­lept", this can end­an­ger the con­ti­nued exis­tence of the com­pany.
An effec­tive early war­ning sys­tem is parti­cu­larly important in this regard, so that ear­nings and liqui­dity cri­ses can be iden­ti­fied in good time. This inclu­des at least a rol­ling 13-week plan based on medium-term plan­ning. If liqui­dity is already scarce and insol­vency is immi­nent, the order of the day is to act quickly - but with cau­tion. Now the mana­ge­ment has the duty to reor­ga­nize. Under no cir­cum­stan­ces should we wait until all liqui­dity has been used up. The invol­ve­ment of experts is urgently recom­men­ded from this stage at the latest.
Active sta­ke­hol­der mana­ge­ment is important at all times. The import­ance of timely, open and tran­s­pa­rent com­mu­ni­ca­tion can­not be ove­r­e­sti­ma­ted. Share­hol­ders, banks, cre­dit insu­rers, sup­p­liers and custo­mers must be brought on board. If you want to make a dif­fe­rence in an acute cri­sis, this can only be done on the basis of trust in the people invol­ved. Once trust has been lost, it can hardly be res­to­red.
In order to remain capable of acting in an acute cri­sis, it is advisa­ble to think about such a sce­na­rio before­hand. This inclu­des alter­na­tive liqui­dity pro­tec­tion and active wor­king capi­tal mana­ge­ment.
All alter­na­ti­ves for a reor­ga­niza­tion should be soun­ded out, inclu­ding judi­cial restruc­tu­ring forms such as self-admi­ni­s­t­ra­tion and pro­tec­tive shield pro­ce­du­res under the Ger­man Act to Furt­her Faci­li­tate the Reor­ga­niza­tion of Com­pa­nies (Gesetz zur wei­te­ren Erleich­te­rung der Sanie­rung von Unter­neh­men - ESUG), which allow inde­pen­dent restruc­tu­ring under the super­vi­sion of a tem­porary admi­ni­s­t­ra­tor. Ano­ther for­mal restruc­tu­ring pro­ce­dure will be added soon. As soon as the so-cal­led "Restruc­tu­ring Direc­tive" (Direc­tive (EU) 2019/1023) has been imp­le­men­ted, com­pa­nies in Ger­many will have access to pre-insol­vency restruc­tu­ring pro­cee­dings. The core of the future restruc­tu­ring pro­cee­dings will be the so-cal­led restruc­tu­ring plan. This is simi­lar to the insol­vency plan, but does not require the ope­ning of insol­vency pro­cee­dings, but is aimed pre­ci­sely at avo­i­ding insol­vency.
As soon as a com­pany is in trou­ble, the lia­bi­lity risks for mana­ging direc­tors are high. They must con­stantly check whe­ther the com­pany is insol­vent or overin­deb­ted. The exa­mi­na­tion of over-indeb­ted­ness regu­larly requi­res them to think about the prog­no­sis for the com­pany's con­ti­nued exis­tence. In prin­ciple, this is only posi­tive if the com­pany is fully finan­ced for the cur­rent and the fol­lo­wing finan­cial year.
If the com­pany is unable to pay or is overin­deb­ted, an app­li­ca­tion for insol­vency must be filed wit­hin three weeks. Other­wise, the mana­ging direc­tor is threa­te­ned with civil and cri­mi­nal lia­bi­lity.
In the stage of insol­vency matu­rity, the mana­ging direc­tor is also per­so­nally lia­ble for all pay­ments made by the com­pany - pos­si­bly also for assign­ments, set-offs or the pro­vi­sion of secu­ri­ties. There are only a few excep­tio­nal cases (emp­loyee con­tri­bu­ti­ons to social secu­rity, man­datory pay­ments to main­tain busi­ness ope­ra­ti­ons, etc.). But be care­ful: If the mana­ging direc­tor does not pay the emp­loyee's con­tri­bu­tion, he is lia­ble to prose­cu­tion. Howe­ver, if he pays the full social secu­rity con­tri­bu­tion after the insol­vency has occur­red, he is per­so­nally lia­ble for the emp­loyee's con­tri­bu­tion.
Given the high and far-rea­ching lia­bi­lity risks, mana­ging direc­tors should con­s­i­der taking out D&O insurance. Howe­ver, the insurance con­di­ti­ons should be care­fully exa­mi­ned. Not every insurance policy offers suf­fi­ci­ent pro­tec­tion in case of a cri­sis.
Enough of the pes­si­mism: even a cri­sis can bring oppor­tuni­ties, such as chan­ges that the work­force might other­wise not be pre­pa­red to make. At the same time, times of cri­sis are times of mar­ket shakeout. And perhaps it will affect the com­pe­ti­tor. It pays to keep an eye out for take­o­ver can­di­da­tes.