The Aim of the Act is to Close the Sta­tisti­cal Pay Gap.

The objec­tive of the Tran­s­pa­rent Com­pen­sa­tion Act is to close the sta­tisti­cal wage gap (in terms of the average gross hourly wage) bet­ween women and men, which is eit­her 21% ("unad­jus­ted" pay gap) or 7% ("adjus­ted" to eli­mi­nate the struc­tu­ral fac­tors and dif­fe­ren­ces in work expe­ri­ence bet­ween women and men), depen­ding on how you read the sta­tistics.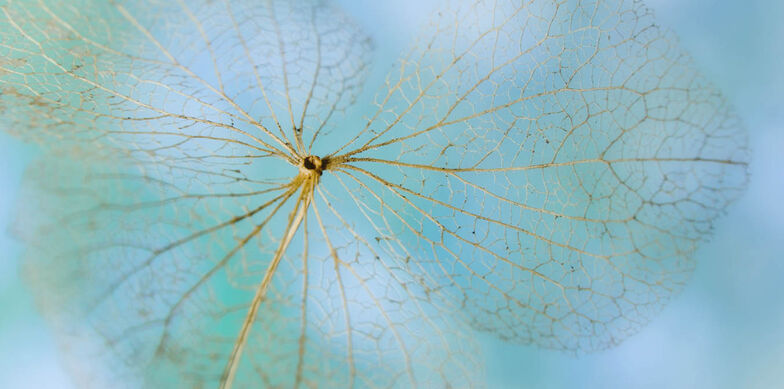 The Means: A Right to Infor­ma­tion

The key ele­ment of the Act is that all emp­loyees are now entit­led to obtain infor­ma­tion on the com­pen­sa­tion of their col­lea­gues at com­pa­nies with more than 200 emp­loyees as of January 1, 2018. This is con­fi­gu­red as fol­lows:

If emp­loyees have evi­dence that at least six col­lea­gues of the oppo­site sex are paid more for the same or equi­va­lent work, they can com­pare their income with the average income of these emp­loyees.
The right to infor­ma­tion covers both the base salary and two other com­pon­ents of com­pen­sa­tion, such as bonu­ses or com­pany cars. Emp­loyees are free to choose the other two com­pen­sa­tion com­pon­ents they requ­est.
If the emp­loyer does not con­s­i­der the acti­vity spe­ci­fied by the emp­loyee to be com­pa­ra­ble, the emp­loyer must indi­cate ano­ther com­pa­ra­ble acti­vity and, if there is no such acti­vity, the emp­loyer must jus­tify this.
The requ­est for infor­ma­tion can be made wit­hout a hand­writ­ten sig­na­ture. An email from the emp­loyee to the emp­loyer is thus suf­fi­ci­ent. When a works coun­cil is in exis­tence, the requ­est for infor­ma­tion must be sent to the works coun­cil, which will then pur­sue the requ­est with the emp­loyer.
The emp­loyer is requi­red to pro­vide infor­ma­tion wit­hin one month. Per­so­nal data about other emp­loyees must be anony­mi­zed.
If the emp­loyer does not com­ply with the infor­ma­tion requ­est, an unju­s­ti­fied une­qual tre­at­ment of the emp­loyee by the emp­loyer is assu­med. The emp­loyer is entit­led to state jus­ti­fi­ca­ti­ons for une­qual pay. The emp­loyer must demon­s­t­rate and prove that there are labor mar­ket-rela­ted rea­sons for the une­qual tre­at­ment or excep­tio­nal bene­fits of the emp­loyee who is paid more. Howe­ver, no sta­tutory sanc­ti­ons are pro­vi­ded for emp­loy­ers with une­qual pay.
In prin­ciple, the emp­loyee is entit­led to access this infor­ma­tion only once every two years.
Addi­tio­nal Obli­ga­ti­ons for Large Com­pa­nies


If the com­pany regu­larly emp­loys more than 500 emp­loyees, the com­pany must check at least every five years whe­ther or not it is in com­p­li­ance with the equal pay rules.
Impact on the Mana­ge­ment Report

If the com­pany is requi­red to pre­pare a mana­ge­ment report in accor­dance with the Ger­man Com­mer­cial Code, it must sub­mit a report on the pro­mo­tion of women and the estab­lish­ment of equal pay for equal work.
Impact on Practice

With the sta­tutory claim as of January 1, 2018, emp­loyees will be given the oppor­tunity for the first time to receive infor­ma­tion on their col­lea­gues' emp­loy­ment terms, and they can exer­cise this right wit­hout great effort at any time. In this con­text, this instru­ment will pro­bably be parti­cu­larly use­ful in sepa­ra­tion sce­na­rios, since it can give the emp­loyee addi­tio­nal "bar­gai­ning chips".

It is true that, there are no sanc­ti­ons against emp­loy­ers who fail to pro­vide the requ­es­ted infor­ma­tion, e.g., in the form of entit­le­ment to hig­her wages. Howe­ver, the inte­rest in avo­i­ding vio­la­ti­ons is likely to be very high because they could impair the cli­mate at the com­pany and damage the com­pany's pub­lic image.

It is, howe­ver, doubt­ful whe­ther the Tran­s­pa­rent Remu­n­e­ra­tion Act will actually lead to equal pay for men and women—e­spe­cially one that is sta­tisti­cally demon­s­tra­ble.